Categories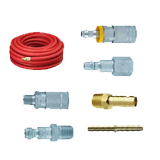 Hose Fittings
The quality and condition of your air line is very important and can cost you big dollars if your air hose is leaking or you have dirty, wet, air going into your air tools. This is why we offer only quality couplers, plugs, filters and regulators. We offer Amflo and Dixon product because they have a proven quality product.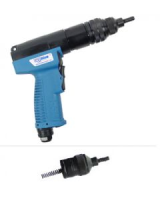 Riv Nut Tools
We carry both the Sherex brand and the Blue Pneumatic brand of Riv-Nut Tools. We offer Spin Tools and Spin-Pull-Spin Tools. Our price spread ranges from economy to top of the line industrial quality. See our complete line of Riv-Nut Tool accessories including Nut Heads and Nose Assemblies.
Trailer Body Tools
Trailer Body/Truck Body Tooling and Tool Accessories. The Most Complete Line of Trailer Body Tools in the USA. We provide the best tools for getting your job done right with profit. Shop efficiency and productivity is how we assist you to get the competitive edge. To do this we will offer the best tools and the best tool accessories that are available at an affordable price to do the job at hand. Availability at your supplier must be immediate. We have same day off the shelf delivery that caters to the trailer body industry. We repair what we sell.
About Us
Three Day Tool Service Inc. is a complete tool service company. We do the following:
We stock tools and parts in our wharehouse.
We repair the tools that are on our tool repair list in our own in house service department.
We answer our phones with our own live customer service people.
We communicate promptly with our web customers about their orders.
We Do Not charge customers for products that have not shipped.
Read More
Copyright Three Day Tool Service Inc. © 2016. All rights reserved.